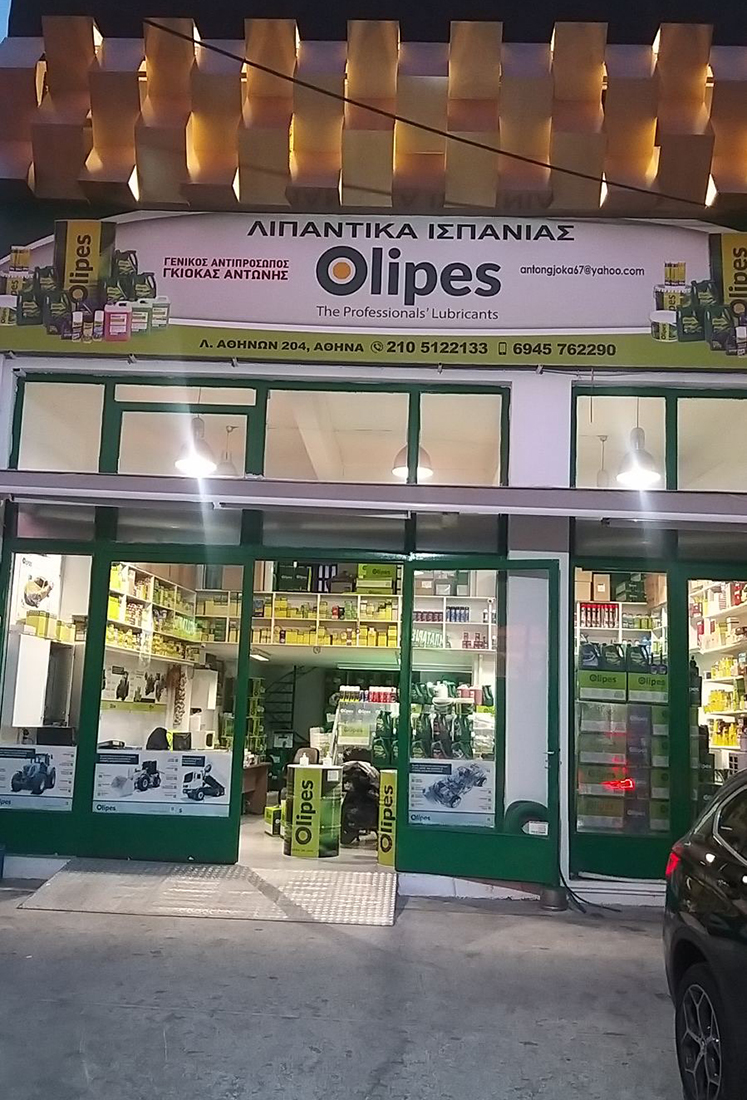 Lubricants Olipes
Giokas Antonios
Trade in Lubricants - Combustion Additives - Attiki

Our company has been active for several years in the field of Lubricants for private, professional and industrial use and belongs to the large family of the Spanish company Olipes where it acts as the official representative of its products.
OLIPES is a reference point for the international petrochemical sector, with over 2,500 product references in 75 industrial sectors while today it is represented in more than 45 countries. We offer high quality Lubricants and excellent quality services.
OLIPES offers sustainable products and services with high added value in globalized industrial markets, seeking customer satisfaction, prosperity and the development of society.
The efforts made to achieve these goals are largely based on our organizational personality and the following values:
Team work

Customer focus

Dedication to the project

Respect for personal freedom